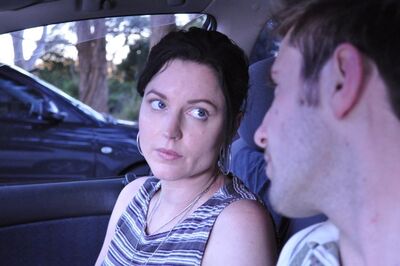 A Daughter's Revenge is the thirteenth episode of Season 4 of Deadly Women. It aired on November 11th, 2010.
Straight-A student Nicole Kasinskas falls for a guy who soon drives a wedge between her and her mother, who until that point was the most important person in her life. After being denied permission to live with her boyfriend, they punish her mother by bludgeoning and stabbing her to death.
Meanwhile, in 19th century Great Britain, Constance Kent was furious at her father for cheating on her dying mother with the governess, Mary, whom he marries after Constance's mother dies and has a young son with. She gets revenge towards Mary and her father by slashing the throat of her young half-brother and disposing of him in an outhouse.
And, after her brother is arrested for viciously murdering two people, Belinda Van Krevel blames their father for treating them badly and when her brother gets a life sentence, Belinda takes revenge by having her brother's best friend murder her father.