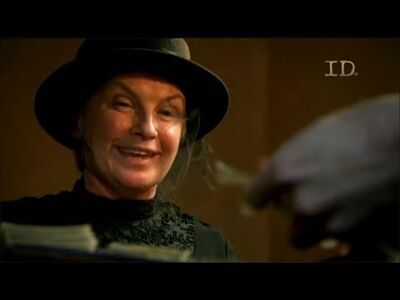 Beyond Suspicion is the eighth episode of Season 4 of Deadly Women. It aired on September 30th, 2010.
In an attempt to gain power and respect, Tillie Gburek portrayed herself as a fortune teller who predicted when people would die. To make her predictions come true, her clients were given her signature hearty stew that was laced with arsenic. She remained undetected for years and could have killed as many as 20 people.
Meanwhile, a lifetime over-achiever and fresh out of law school, Beth Carpenter was determined to take custody of her niece, but the judge granted custody to her sister Kim and Kim's partner Buzz. Taking the law into her own hands, out of anger she and her boss hired a hit-man to kill Buzz for $5,000.
And Caroline Grills inherited her mother-in-law's beautiful home by killing her via food laced with thallium (rat poison), but she enjoyed it so much that she killed two more relatives over a nice cup of tea.