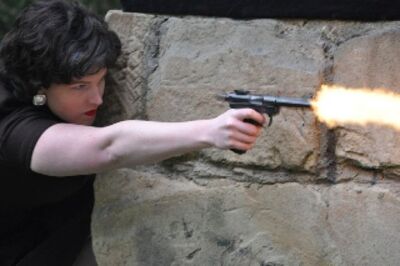 Born Bad is the eleventh episode of Season 3 of Deadly Women. It aired on November 30th, 2009.
In 1965 Indianapolis, Gertrude Baniszewski tortured and murdered sixteen year-old Sylvia Likens and got her children to help do the dirty work.
Meanwhile, Antoinette Frank was a killer cop who shot a fellow officer and two owners of a Vietnamese restaurant she helped guard at nighttime.
And Sharon Kinne traded her life as a suburban mom for a life of crime and still may be among us today.