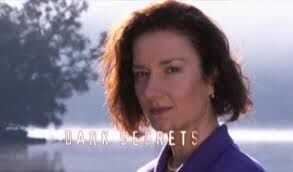 Dark Secrets is the fourth episode of Season 2 of Deadly Women. It aired on March 8th, 2009.
Plot
For twelve years, Florida-based serial killer Judy Buenoano secretly murdered lovers and family members to claim on insurance policies she'd set up in advance.
Meanwhile, on the other side of the world, and in a different era, Eugenia Falleni lived a double life. Born a woman, but living as a man in conservative turn-of-the-20th century Sydney, Australia, Falleni killed to keep her true gender concealed
And in Texas, pediatric nurse Genene Jones secretly killed as many as 46 infants left in her care between 1980 and 1982.