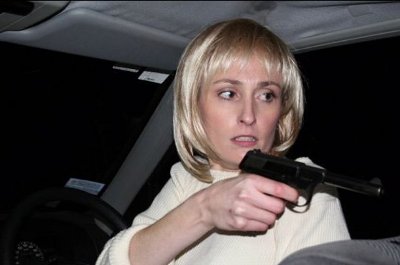 Fatal Attraction is the second episode of Season 2 of Deadly Women. It aired on December 31st, 2008.
Plot
On May 19, 1983, Diane Downs shot her three children, killing one of them. Diane's motive was simply to free herself of parenthood so she could pursue a romantic relationship with a man who didn't want children.
Meanwhile, in 1925, Martha Wise poisoned three of her family members to death and crippled more than a dozen with arsenic.
And in Perth, Australia, lesbian couple Valerie Parashumti and Jessica Stasinowsky drugged, bludgeoned, and strangled their 16-year-old flatmate Stacey Mitchell to death.