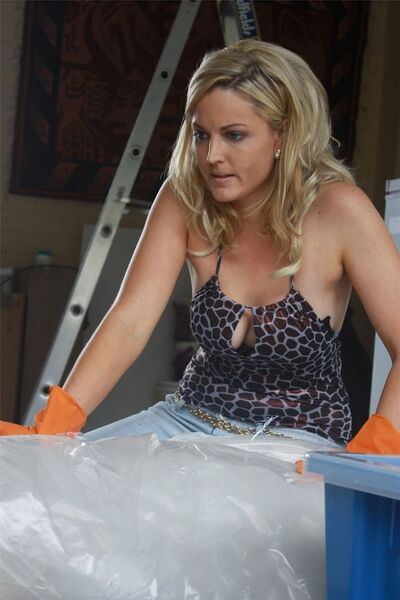 Fortune Hunters is the third episode of Season 4 of Deadly Women. It aired on August 26th, 2010.
Serial wife Jill Coit married a man for his money, but when he learns she's been married eleven times he divorces her, and she then ends the relationship (along with his life) for good with a gun.
Meanwhile, after former exotic dancer Marjorie Ann Orbin got all she ever wanted from her wealthy husband, she shot and dismembered him, and then disposed of his body in the desert.
And a caring, church-going lady Barbara Stager shoots her sleeping husband after he discovers that she's greedy, an adulteress and a liar. An identical "accident" with her previous husband and tape recordings by her fearful husband ultimately give her away.