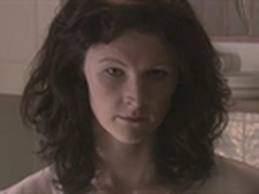 Kill for Cash is the seventh episode in Season 5 of Deadly Women. It aired on September 2nd, 2011.
In order to kill her father, Marjorie Diehl-Armstrong has to make enough money to hire a hit-man and decides to use a collar bomb as a weapon. Little does her accomplice know the bomb on his chest isn't a decoy.
Meanwhile, Rosie Alfaro stabs her friend's 9-year-old sister over 50 times to rob the house and trade the items and money stolen in exchange for drugs and booze.
And, to inherit her kind neighbor's farm, Kim Snibson brutally murders the couple and gets two men to do the work for her.
Community content is available under
CC-BY-SA
unless otherwise noted.