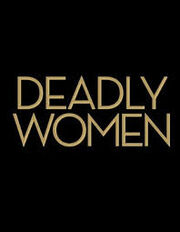 Love Sick is the fourteenth episode of Season 4 of Deadly Women. It aired on December 9th, 2010.
Lisa Michelle Lambert was furious at the fact that her boyfriend Lawrence raped 16-year-old Laurie Show, but blamed the victim rather than the perpetrator. Lisa Michelle became obsessed with stalking young Laurie and ended her life by setting a trap to lure Laurie's mother out of the house and then cutting Laurie multiple times in her own bedroom.
Meanwhile, Daphne Abdela was a spoiled rich girl living near the Dakota in NYC who had an alcohol problem and a need to kill at just 15 years old. Alongside her boyfriend, Christopher Vasquez, she stabbed a regular drinking buddy in excess of 40 times and dumped him in water near Strawberry Fields in Central Park.
And Sarah Kolb befriended the new girl in town, Adrianne Reynolds, who was in awe of Sarah's boldness. However, when both girls fell for the same boy, Sarah responded by viciously murdering this young girl, having a friend chop her up and burning the body.