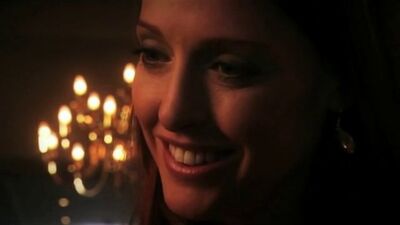 Lover's Revenge is the eighteenth episode of Season 5 of Deadly Women. It aired on January 6th, 2012.
Plot
Jane Andrews is appointed the wardrobe specialist for the Duchess of York, but is fired when she begins to act too big for her britches. After losing her job, her only connection to the high life of England is her boyfriend. When he breaks things off after she begins to act clingy, she murders him in his bed.
Meanwhile, Shana Parkinson has a volatile temper that prompts her husband to leave her for another woman. Instead of wanting her husband to be happy, she wants him dead and makes that become a reality by stabbing him and his new fiancee to death (Greg sustained twice as many stab wounds as Karen). However, she gets caught quickly due to an unlikely eyewitness who saw the murders unfold.
And Jennifer Bailey is an impressionable girl whose first love is with a modern-day pagan who plants ideas in her mind. Their plans of running off to Canada together are cut short when her mother forbids them to speak and they respond by brutally murdering her.