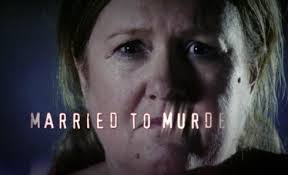 Married to Murder is the fifteenth episode of Season 4 of Deadly Women. It aired on December 16th, 2010.
Amy Bosley was caught embezzling millions of dollars and was so consumed by greed, she killed her husband and staged a break-in while hiding the money somewhere. Her plan to get away with murder backfired, but the money remains hidden.
Meanwhile, Joyce Chant and her sons were suffering at the hands of a controlling abusive husband and father. To escape the madness, she shot her husband and then chopped him up.
And Michelle Michael married her husband Jimmy for his money and for image, so when he discovers she's having an affair with another man, she went from devious to diabolical. Instead of divorcing him, she turned to murder.