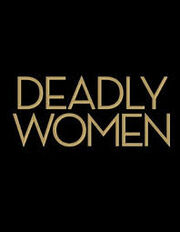 Mom's Money is the second episode of Season 8. It aired on August 1, 2014.
Summary
Doris Ann Carlson is an Arizona woman living for her mother-in-law, Lynne Carlson, who suffers from multiple sclerosis. While Doris is supposed to be caring for Lynne, she and her husband David instead use Lynne for her money. When the money runs out, Doris hires two young men to stab her mother-in-law to death, but Lynne doesn't succumb to her injuries for six months. Doris is sentenced to death for plotting the murder, but it is reduced to life without parole.
Amber Bray is an intelligent and ambitious high school senior who falls for an older, high school dropout named Jeff Ayers. The unlikely couple begins planning out their future together, and it doesn't involve Amber's mother, Dixie, or younger sister, Amy. Amber persuades her boyfriend Jeff to stab Dixie to death. The pair also plotted to kill Amy, but a neighbor's 911 call saves her life. Amber and Jeff are serving life in prison without parole.
Tashia Stuart is the niece and adopted daughter of Judy Hebert. As a teenager, Tashia frequently ran away from home, but as an adult, she returned to her mother during financial hardships. However, Judy realizes that Tashia is stealing her money, so Tashia plans to kill her mother. After one attempt to kill her mother fails, Tashia resorts to shooting her mother to death and concocts are far-fetched self-defense claim. She is convicted of murder and sentenced to 45 years in prison.