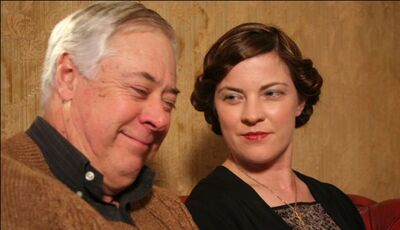 Predators is the sixth episode of Season 2 of Deadly Women and the season 2 finale. It aired on April 1st, 2009.
Plot
Famed "Monster" serial killing prostitute Aileen Wuornos shot and killed seven men in Florida between 1989 and 1990.
Decades earlier, Anna Marie Hahn, a German immigrant, preyed upon fellow Germans in Cincinnati during the 1930s. Hahn poisoned her victims and stole money from them.
And elsewhere, Dorothea Puente preyed on the down-and-out in Sacramento during the 1980s. Puente was accused of poisoning her victims, stealing their social security checks, then burying seven of their bodies in her tiny back yard.