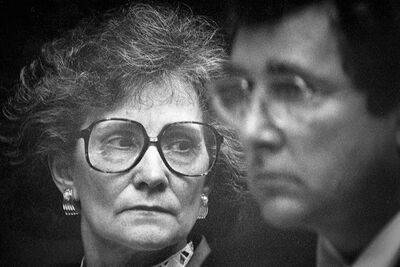 Revenge is the third episode of Season 1 of Deadly Women. It is also the season one finale, which aired on February 22nd, 2005.
Plot
Katherine Knight brutally stabbed her de facto husband to death before dismembering him and using parts of the body to cook up a grisly stew.
Meanwhile, Blanche Taylor Moore used arsenic poisoning to kill her loved ones.
Elsewhere, Ruth Ellis] shot her boyfriend to death after he caused her to miscarry.
Lainz Angels of Death gave nurses a bad name, murdering at least 49 of their patients.