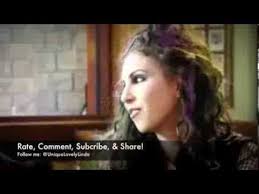 Teen Killers is the sixteenth episode of Season 4 of Deadly Women. It aired on December 23rd, 2010.
Chelsea Richardson and Susanna Toledano killed Chelsea's boyfriends' parents so they'd all inherit the large house and the family's money. Chelsea played mastermind and organized everything, Susanna did the killings to protect the only real friends she had.
Meanwhile, Canadian sisters "Sandra and Beth" were so sick of watching their loving mother waste the money on alcohol (the money they want to spend), that they developed an elaborate scheme that involved drugging their mother and drowning her in the bathtub.
Penny Bjorkland had no history of violence or behavior problems, yet she fantasized what it would be like to shoot someone and she made her fantasy come to life when a man offered her a lift one day and she emptied her pistol twice over by shooting him.